A&E - Critics' Choice Awards
The Brief: Create awareness, social engagement and viewership of the Critics' Choice Movie Awards, a largely unknown award show.
The Idea: The Social Centerpiece: a customized tablet at every table that encouraged celebs to tweet and Vine from the show floor, turning CCA's Twitter feed into an intimate connection between fans and the stars.
Case Study Video:
Sample Photos From The Floor: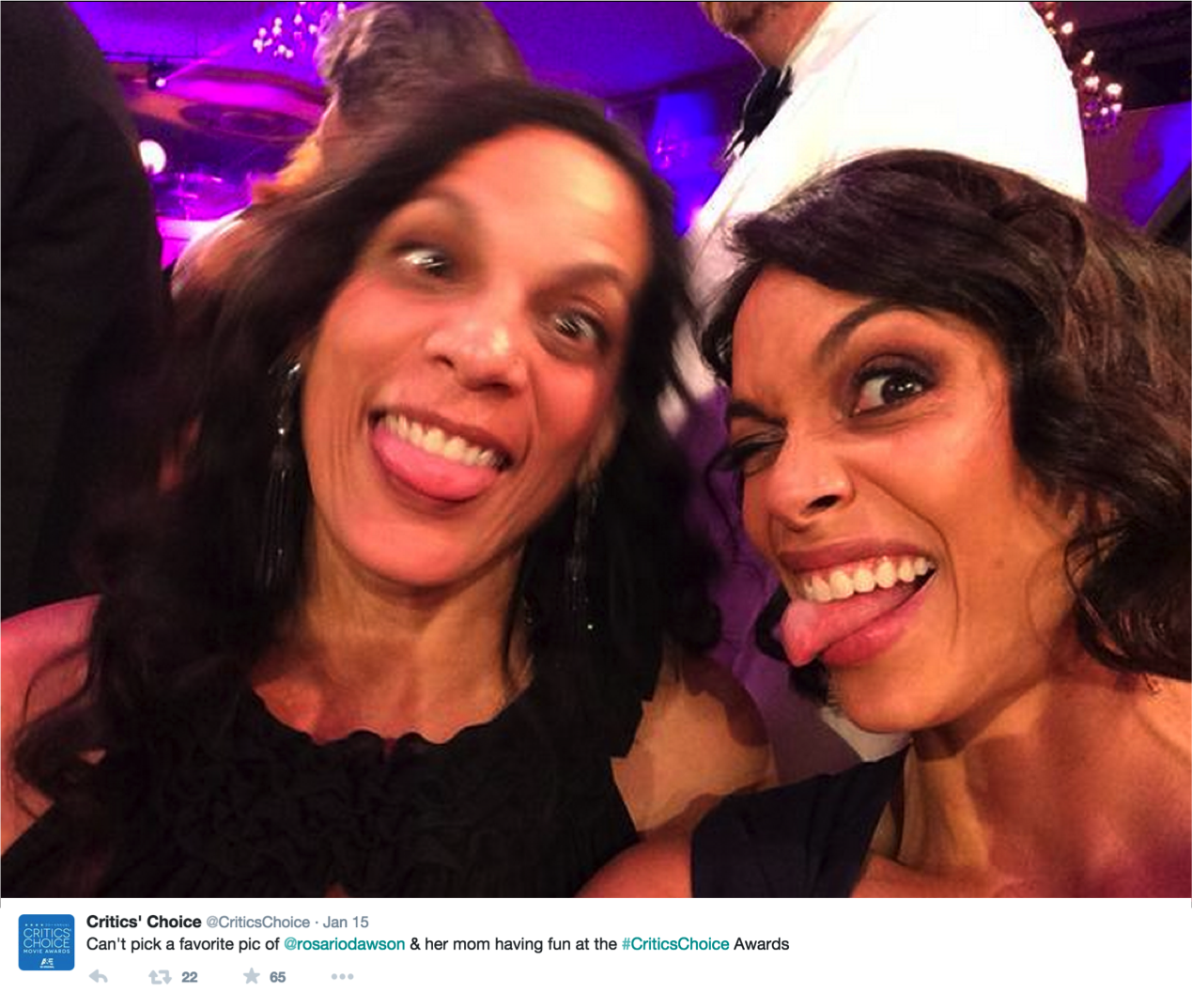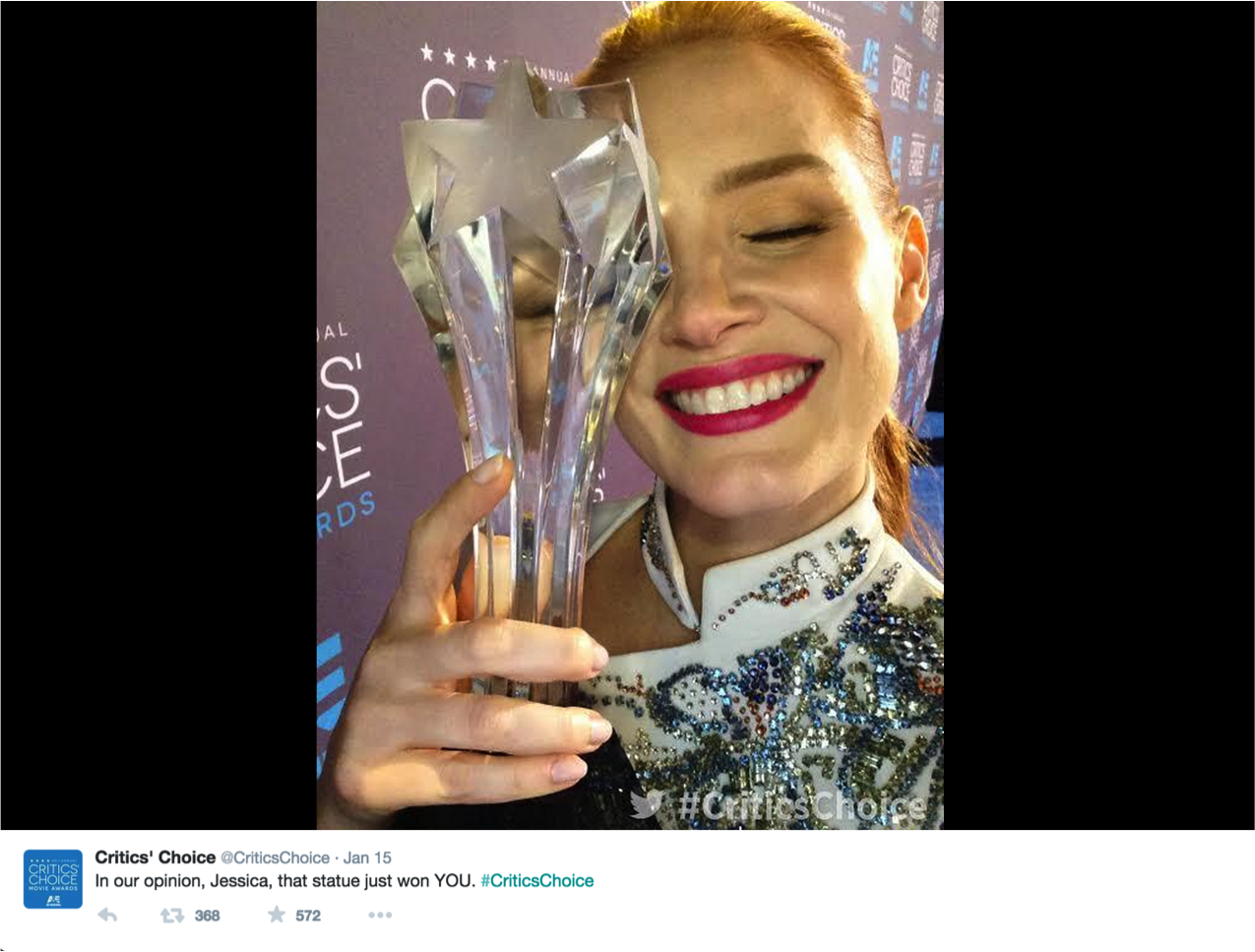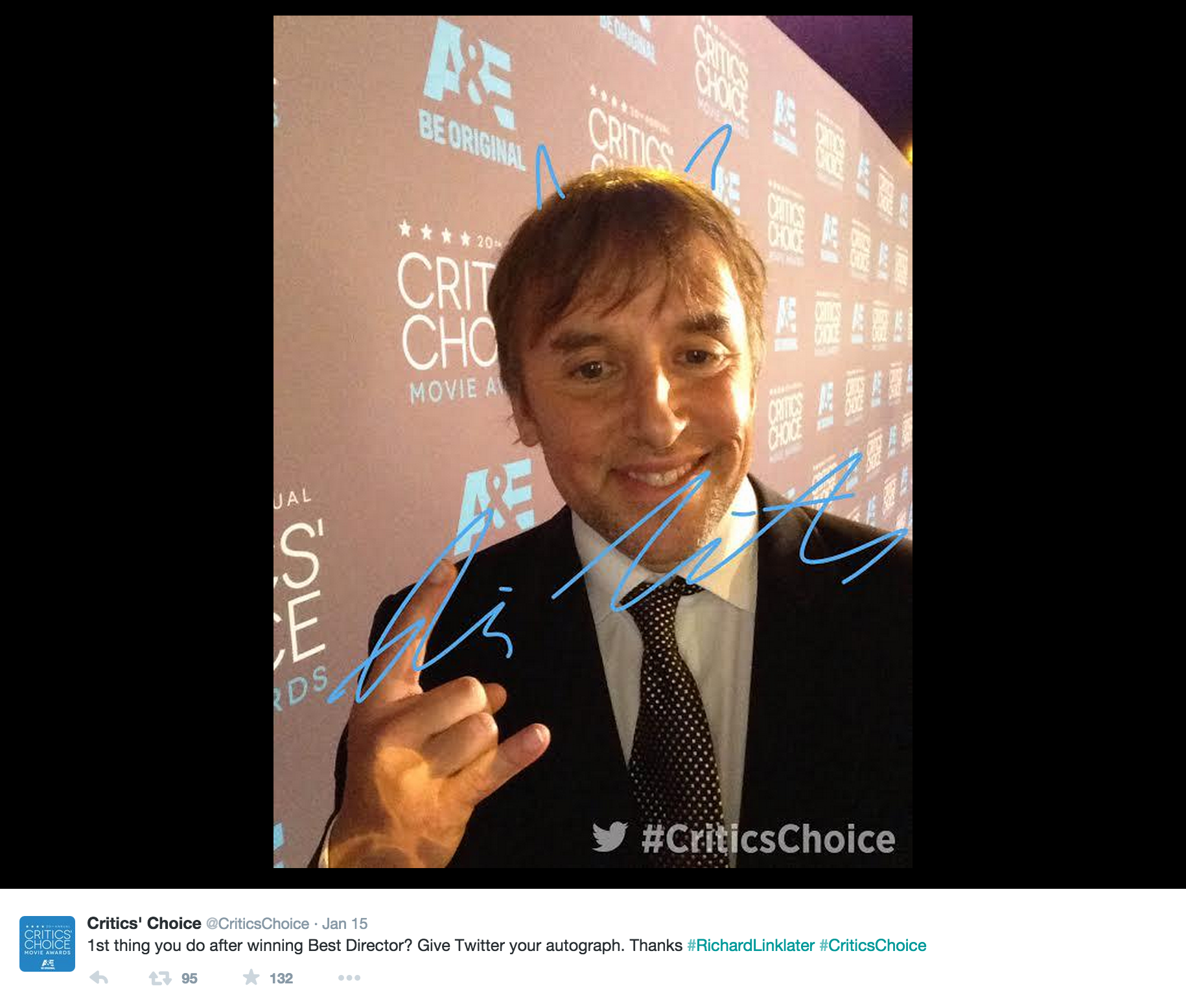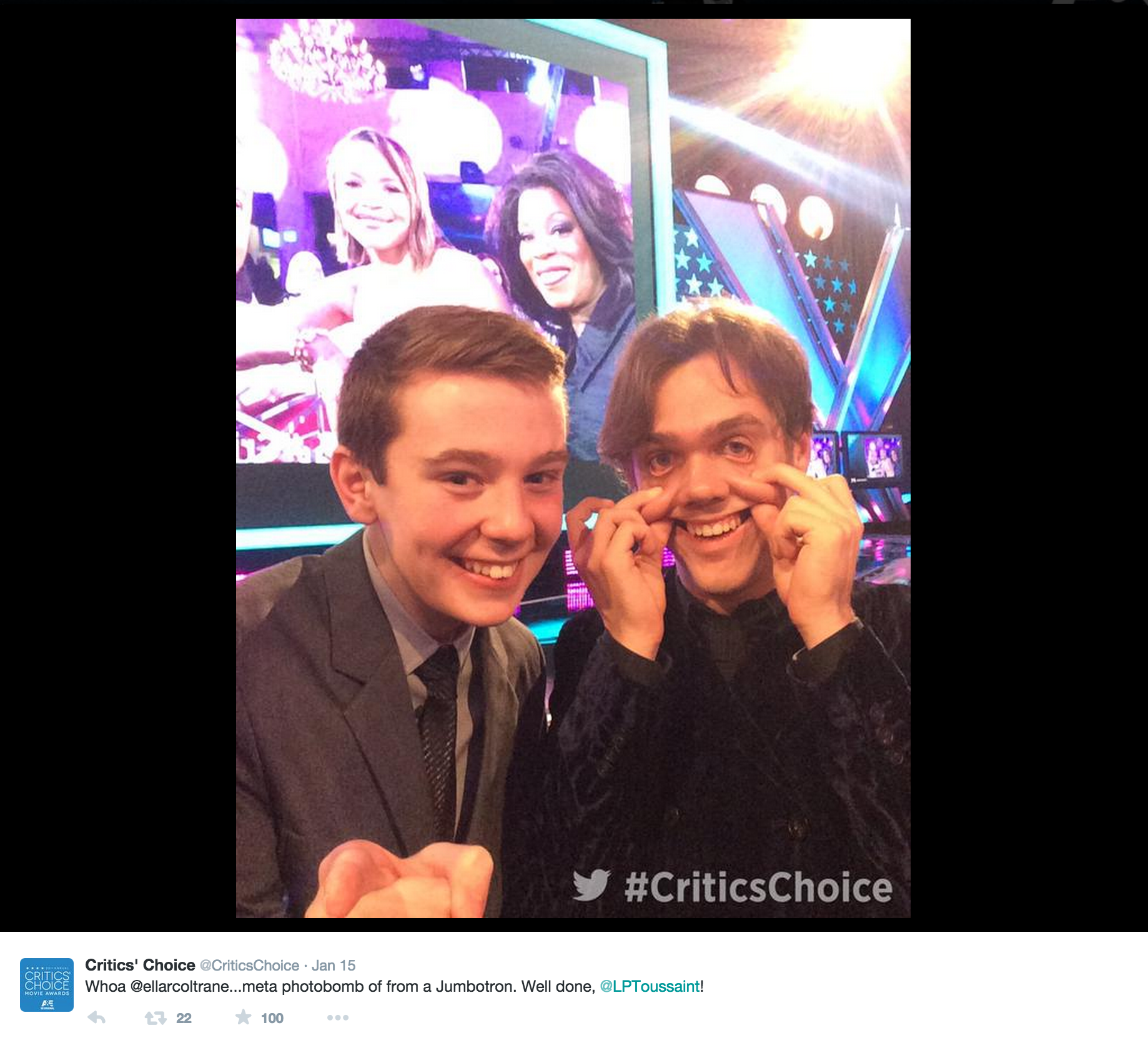 Winning Twitter:
The buzz around the content from the Social Centerpiece drove the previously unknown show to the top of Nielsen's Twitter TV ratings.
Not just for the night. For the week.
We even beat wrestling.
Press Coverage:
The Social Centerpiece gave the press something to write about and earned the show coverage by CNN, Variety, Yahoo, and InStyle.